Century Community Charter School
Our Mission
Our Mission is to provide middle school-aged students a safe, secure, and positive learning environment that facilitates the growth and development of urban students beginning with the sixth grade. Our students will be empowered with the ability to read, write, speak and calculate with clarity in order to excel in a 21st century global society.

Century Community Charter School (CCCS) enables

students to become self-motivated, lifelong learners by providing a multi-cultural, student-centered environment in which the targeted students will be held to high academic and behavioral standards. CCCS is driven to operate a school that will significantly outperform other public schools in the surrounding areas in preparing our students to succeed in secondary and post-secondary education.



CCCS, located in Los Angeles County in Inglewood, California. We are BEARS, adopting the CAL colors and mascot, who strive to live up to the commitment of Achievement, Academics, and Accountability. Students are challenged and provided with the tools to meet and often exceed their goals.
CCCS at a glance (click here)
School-wide Behavior Purpose Statement
Century Community Charter School is a community that fosters positive character traits in every student. Students are challenged to achieve academically in safe and nurturing environment.
---
---
Whatever it Takes!!

Century Community Charter has the belief that every child will succeed when the entire
community does WHATEVER it takes using SYSTEMATIC approaches that are
DATA DRIVEN while CONTINUALLY EVALUATING US.

Announcements


Upcoming Parent Meetings:

Mandatory 8th grade Parent Meeting
Thursday, February 21, 2019 @ 4 p.m. (gym)

Mandatory 7th grade Parent Meeting
Thursday, February 21, 2019 @ 5:30 p.m. (gym)

Wellness Parent Meeting
Wednesday, February 27, 2019 @ 5 p.m. (gym)

College Success Services Parent Meeting
Thursday, February 28, 2019 @ 5:30 p.m. (gym)

Parent's as Leaders (PAL's) Meeting
Wednesday, March 13, 2019 @ 4:00 p.m.

Sped Parent Meeting
Thursday, March 14, 2019 @ 4:30 p.m.



Upcoming Event


Saturday School
Saturday, March 9 & 23, 2019 9 a.m.- 12 p.m.

Early Release Day / BBP opened until 6 p.m.
Friday, March 15, 2019

In Danger of Failure Notices for Home with students
Friday, February 22, 2019

Open Enrollment (for new students) Ends
Friday, February 22, 2o19

---
Contact Us

901 S. Maple St. Inglewood, CA 90301 - Telephone: 310-412-2286 - Fax: 310-412-4085

Powered by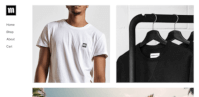 Create your own unique website with customizable templates.